( J.Crew Jacket, Fendi Sunglasses, H&M top and tights, Club Monaco skirt and belt, BCBG shoes, Marc by Marc Necklace)
Today I convinced my friend Zara to spend a relaxing afternoon in Soho before going back to Columbia for class. I've decided that one day I will own apartment in Soho - I love the atmosphere there. Although now it's becoming filled with tourists (like myself). But I know that someday I too will be an incredibly chic New Yorker.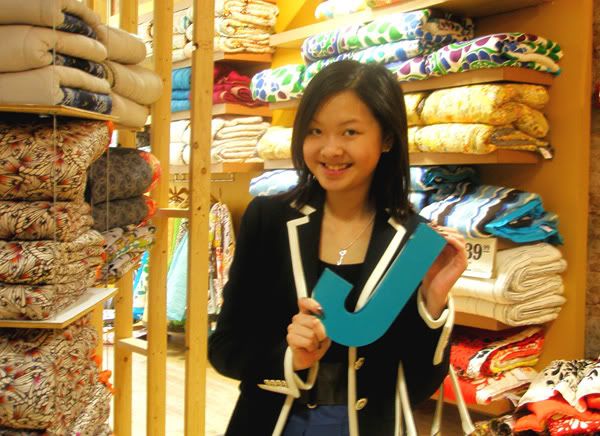 Of course we shopped - this was taken at Urban, I'm in love with the "J". I must say this is my 3rd or 4th trip to Soho in the last 5 days. Last time Steven and I spent 2 hours browsing through Bloomingdales - its an amazing store.
Zara took Steven and me to a very yummy Thai place the other day - I know how much you guys love to be bombarded with food porn - so here's to temptation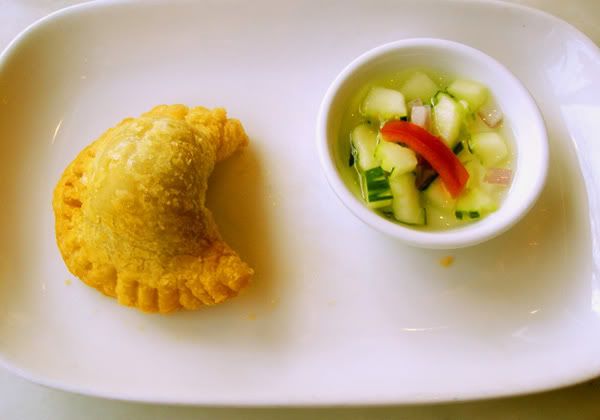 It was my "curry puff" its a cross between puff pastry and a samosa - but it was amazingly good.
Not to worry dear readers, there will be more outfits to come - i shall get those up as soon as I get back home!