(H&M top, F21 cardigan, Express leggings, Chloe sunglasses, Nine West Flats)
So I totally embarrassed my friends by wearing these super shiny leggings in broad daylight - to make things even more embarrassing, we were heading to the Guggenheim.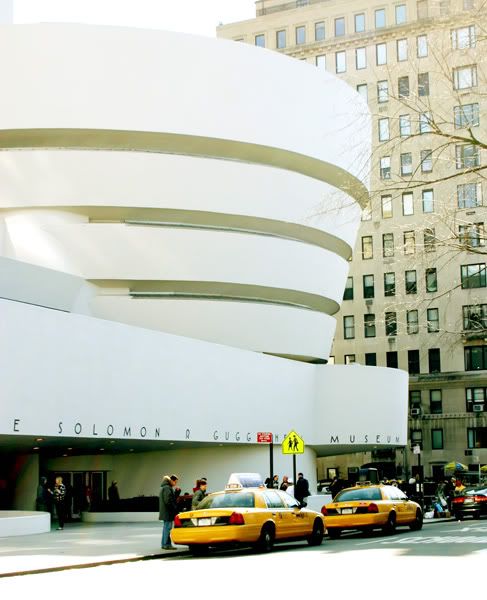 But they were pretty good sports and only made occasional jokes.
Now that I'm back home - I realize just how much Michigan sucks - you know with the recession and all. *sighs* Hopefully I'll spend the summer interning in the city.