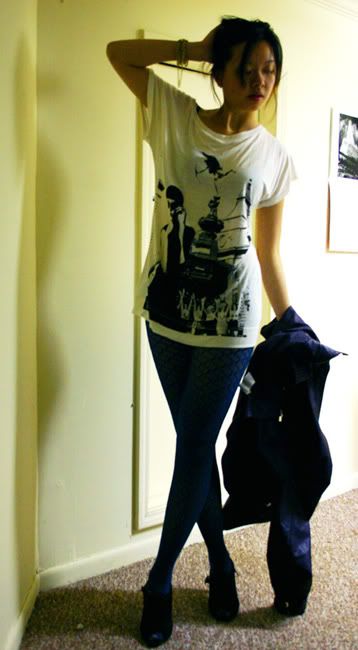 ( F21 Shirt and Tights, Bebe jacket, Preview Shoes, vintage necklace worn as bracelet)
1. This is me attempting to pose like a blogger - haha, yes...
2. I am so behind on all of the runway shows - I swear that I will make a collage about Milan soon!! School has been sucking up all my time. *sighs*
3. I actually write for a fashion magazine at Umich, and we do some prettty awesome photo shoots - so be looking forward to those!
♫ Hard-fi - Tonight