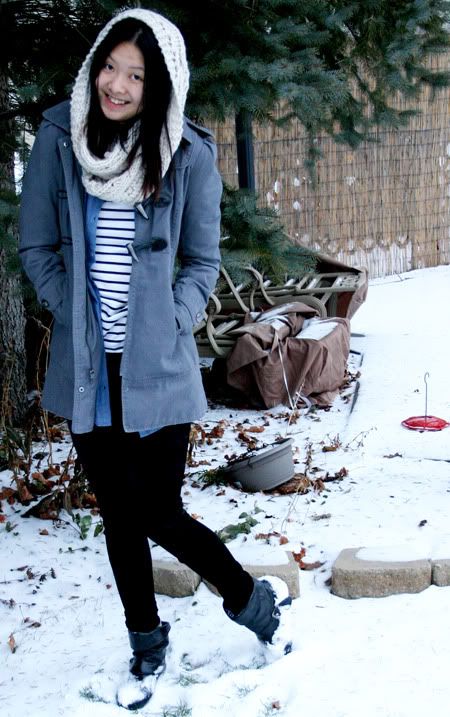 ( Guess Toggle Coat, H&M denim shirt & Striped top, F21 velvet leggings, scarf, and booties )

I'm officially blogging from Shanghai. I just got here yesterday and these were some pics I took of an outfit I wore before I left Michigan. It angers me that the chinese government blocks almost every site I go on including Facebook, Twitter, and Blogger. Of course, like any determined internet-addict, I've managed to circumvent their firewall. Although it isn't easy...

I'll be in China for a good month before I depart for the lovely Paris to start my second semester. That means - lots of posting will be going on. (Honestly, I have nothing better to do here).



Right before I left, I picked up this amazing blue/purple glittery polish from the F21 beauty line - and I'm completely in love with it. It was honestly the best $2.70 I've ever spent. The polish is pretty thick and dries relatively quickly - I'd definitely recommend it to all polish-addicts.